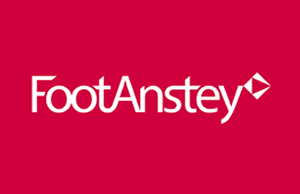 Foot Anstey Solicitors
We offer a broad range of legal services with many of our lawyers recognised as leaders in their field. We strive to develop long-term relationships with our clients and are easy to do business with.
We are trusted advisors to a range of high profile national and regional clients and have an enviable track record of providing quality and a value for money service.
Our considerable recent growth and client portfolio mean that we are able to attract the best talent from City and other national firms.  We are also committed to developing our home grown talent.