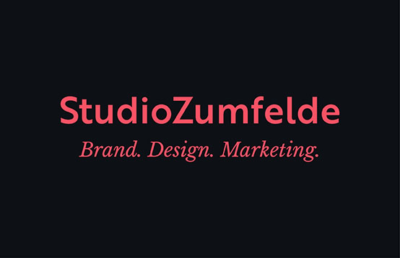 StudioZumfelde
StudioZumfelde provides strategic brand, design and marketing expertise to help clients add value to their organisation.
We create distinct and professional visual identities, develop creative and well-crafted design materials and provide marketing direction and support.
Set up in 2007 we have built our reputation by delivering expertise and insight to help clients position and promote their organisation successfully.
Visit our website here.